AssetManage keeps track of Manufacturer, Customer, Vendor and Insurer information. To view a list of Manufacturers, select View > Show > Manufacturers from the main menu.
Or select the Manufacturer icon from the View tab main window: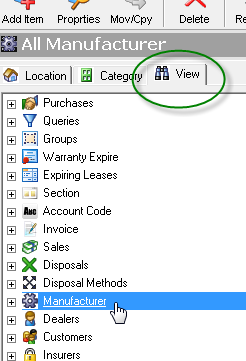 To View assets from a particular manufacturer, expand the Manufacturer section by double clicking on the icon or clicking in the box with a plus sign to the left of the icon: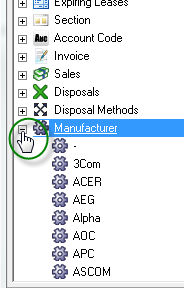 Then click on one of the Manufacturers listed to see the assets that use the particular manufacturer.