The quickest way to generate a simple report is to use the Generate Asset Report command Reporting > Generate Asset Report... from the main menu.
Enter the name of the report, then specify which fields should be shown, sorting and grouping options. The Create Report and Design... button will create the report and open the HomeManage report designer with the newly created report in edit mode. The Create Report and Close button will simply create the report immediately with no further actions necessary.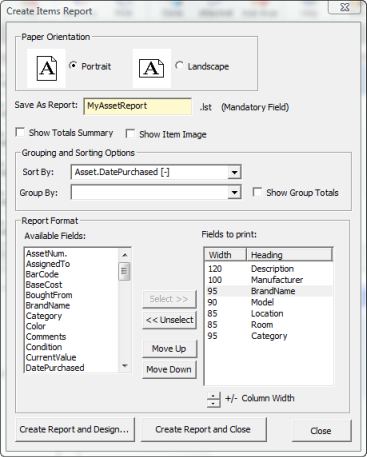 Once a report is created, you can execute it by selecting Output Report Using... from a popup menu or from the Reporting main menu.