: Creating Categories and Department
There are several ways to create a category or department:
1. Right mouse click on the owner location, then select New Department.. from the popup menu.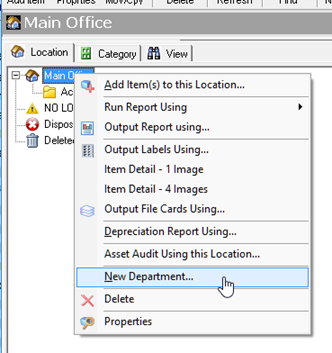 1. Click the Add Category… or Add Department... button in the Preferences dialog, as shown below.
2. Type the name of the new category in the Category window when adding or editing an item.
To add a room "on the fly," perform the same action in the Department field.

3. A third way to create a new category is to select Actions > Add Category… from the main menu.